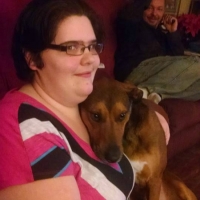 I am a christian women
I take care of my 79 year old grandma and i have dog name willie and i hope your does not have problem with it
Are you here?
I am easy to get along with love to laugh and enjoy life. My way of coping from stress instead of eating i run, jog. Working out is my way of keeping fit. Like to watch movies, tv series, news or just simply keep things neat orderly at home. Atleast keep myself abreast of what's happening ...
Hi there! Life is beautiful if we have true love.
Hello there<br /><br /><br /><br /><br /><br />
i am fourlynn and i want to meet new friends and a lifetime partner. I'm a teacher, a music and an art lover. I can play music and sing for you. <br /><br /><br /><br /><b ...